Article originally posted on www.insuranceneighbor.com

(opens in new tab)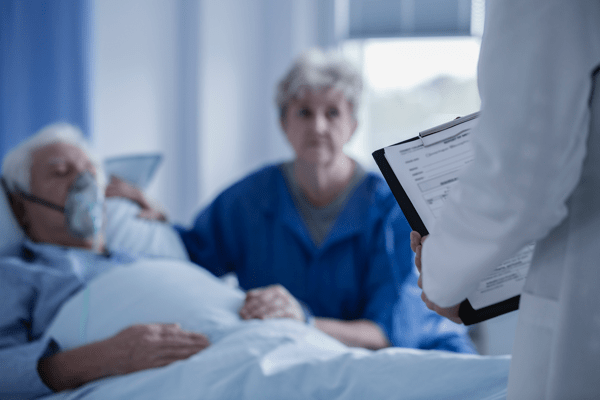 In most cases, life insurance benefits are paid out after the insured dies and a claim, along with a certified copy of the death certificate, is filed with the insurance company. In cases of terminal illness, however, there may be an exception to this rule. If you have been diagnosed with such an illness, you may qualify for accelerated death benefits.
What Are Accelerated Death Benefits?
Some life insurance policies contain an accelerated benefits clause that allows the policyholder to receive benefits before death. In the event of a terminal, chronic, or critical illness, the policyholder is allowed to draw against the face value and, in effect, become a beneficiary of his or her own life insurance policy.
Normally, accelerated benefits are reserved for policyholders who are terminally ill, or who have a long-term, high-cost illness, require permanent confinement in a nursing home, or have a mentally incapacitating condition. Anywhere from 25% to 100% of the death benefit may be paid out early.
How Are Accelerated Death Benefits Paid Out?
These benefits are usually paid out in a single lump sum. However, some insurance policies offer the option of monthly installments. Regardless of how they are paid out, accelerated benefits can impact eligibility of the policyholder and his or her spouse for Medicaid benefits, but this is more likely to occur in the case of a lump sum payment.
What Are the Advantages of Accelerated Benefits?
A life insurance policy with accelerated benefits allows a policyholder who is terminally or seriously ill to live as comfortably as possible while still providing for the family after his or her death. Benefits can be used for any purpose the policyholder chooses. For individuals who are terminally ill and expected to die within two years, accelerated benefits are usually tax exempt. These benefits can be used to supplement a long-term care policy.
Are There Other Options for Terminally Ill Policyholders?
Viatical Settlement: A viatical settlement may be another option for someone with a life insurance policy who is terminally ill. With a viatical settlement, the policy is sold to a third party and the policyholder receives a lump sum payment. The major difference between this option and accelerated death benefits is that in a viatical settlement, the purchaser of the policy takes over the monthly payments. With accelerated death benefits, the policyholder must continue to pay the premiums.
Death Benefit Loan: Also known as an insurance loan, a death benefit loan is another option. This is a type of low interest loan in which the policyholder borrows against the cash value of the life insurance policy. The policyholder can repay the loan at his or her own rate, or, in the alternative, the loan amount plus interest is deducted from the death benefit after the policyholder dies.
Does Your Life Insurance Policy Offer Accelerated Death Benefits?
In case of an illness that is terminal, critical, or disabling, it may be beneficial to have a life insurance policy that offers accelerated death benefits or other options to help you financially. Our knowledgeable agency can help you find the right policy to suit your needs.
Filed Under: Life Insurance
|
Tagged With: Life Insurance